Plasticker-News
| | |
| --- | --- |
| Published: 2018-04-09 um 10:19 Uhr | Options: |
Ineos Styrolution: Price decrease for ABS and PS in April
The Gross Market Price level in Europe for Terluran ABS valid as of April 1st, 2018 decreased by -30 €/mt versus March 2018.

The Gross Market Price for Polystyrene (GPPS, bulk) valid as of April 1st, 2018 is reduced by -105€/mt vs. March 2018.

The surcharge for HIPS is +100€/mt.
Anzeige

More information: www.ineos-styrolution.com
Ineos Styrolution Group GmbH, Frankfurt, Germany
Premium-Partner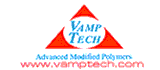 Trade representatives & agencies
If you seek trade representatives or agencies at home and abroad, or would like yourself to offer trade representation, then you will find the optimum area for it here.
1 offers from companies
3 offers from trade representatives

Insert own entries free of charge