Trade representatives and agencies
Important: Countries and regions are not connected in the database. Thus, a search e.g. within the region "Europe" will not automatically find all entries for European countries. Therefore we suggest to search always separately by country and by region.
"Companies seek trade representatives and agencies"
2 current entries found
2018-11-14

Early detection of Hot Runner Leakages

for

Machinery and Equipment (Heißkanalüberwachung)


in

Norway, Austria, Poland, Sweden, Czech Republic

wf plastic GmbH, 58093 Hagen, Germany

2018-10-25

Semi-finished items in plastic (Kunststoff Rasengitter platten und Rasenwabe platten)


in

Germany (Rheinland westfalen)

Kremers Beheer BV, 6030 PC Sittard, Netherlands
Premium-Partner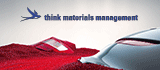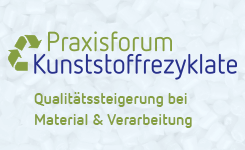 Trade representatives & agencies
If you seek trade representatives or agencies at home and abroad, or would like yourself to offer trade representation, then you will find the optimum area for it here.
2 offers from companies
0 offers from trade representatives

Insert own entries free of charge