Plasticker-News
| | |
| --- | --- |
| Published: 2017-11-23 um 06:06 Uhr | Options: |
Addivant increases capacity for its high-performance polymer antioxidant "Ultranox 626"
Addivant, a world leading supplier of phosphite antioxidants for plastics, recently announced that it has expanded by over 40 percent the production capacity of its high‐performance antioxidant "Ultranox 626" at their Morgantown, WV plant in the USA.

Additionally, Addivant is pursuing the extension of global food contact approvals for "Ultranox 626", allowing for a broader use in food packaging.

"Ultranox 626" is a high‐performance, organophosphite antioxidant used in a wide variety of polymers including polyolefins, elastomer and engineering plastics. "Ultranox 626" has a higher phosphorus concentration than traditional phosphite antioxidants, says Addivant. It can therefore be used at lower concentration, resulting in low migration and low volatile‐content plastics, which are major requirements of the packaged food and automotive markets.

In this same context, Addivant announced earlier this year the completion of the 3‐fold expansion of its polyethylene and elastomer food contact antioxidant "Weston 705", reinforcing its commitment to the polymer industry.
More information: www.addivant.com
Addivant, Danbury, Connecticut, USA
Premium-Partner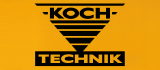 Trade representatives & agencies
If you seek trade representatives or agencies at home and abroad, or would like yourself to offer trade representation, then you will find the optimum area for it here.
2 offers from companies
2 offers from trade representatives

Insert own entries free of charge