Plasticker-News
| | |
| --- | --- |
| Published: 2018-04-09 um 06:06 Uhr | Options: |
Secos Group: Australian plastics manufacturer plans new plant for bioplastics in Malaysia
The Australian plastics manufacturer Secos Group plans to open a new production site in Malaysia this year.

As the company announced in a press release, a two-year lease was recently signed for a production building near the Port Klang port southwest of Kuala Lumpur. It is planned to produce bioplastics in the approximately 2,800 square meter building. The first two compounding plants are scheduled to go into operation as early as June this year. The Secos Group plans to produce a total of up to 12,000 tonnes of bioplastics annually at the new site, with annual sales of around USD 40 million expected.

With the new capacities in Malaysia, Secos Group is responding to the increasing demand for environmentally friendly plastics in the Asian markets. However, the company did not disclose the amount of investments associated with the project. No more detailed information is available on the planned production in the new plant either.

Sacos CEO Stephen Walters explained: "We are looking forward to the start of plastics production at the new Malaysian site in three months to meet the strong demand. With our core products we will both implement Secos' international growth strategy and support the Malaysian government's environmental initiatives. The new plant will benefit from the company's existing infrastructure and management capacities in the region."

Melbourne-based Secos Group was formed three years ago through the merger of the two Australian plastics companies Cardia Bioplastics and Stellar Films Group. The Group currently has production and processing capacities for 7,200 tonnes of bioplastics, 15,000 tonnes of cast films and 2,000 tonnes of blown films per year at sites in Australia, China and Malaysia.
More information: www.secosgroup.com.au
Secos Group, Melbourne, Australia
Premium-Partner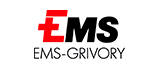 Trade representatives & agencies
If you seek trade representatives or agencies at home and abroad, or would like yourself to offer trade representation, then you will find the optimum area for it here.
1 offers from companies
3 offers from trade representatives

Insert own entries free of charge