Contact Plasticker
We will be pleased to answer all your questions *
Rudolf Verhoeven

Managing Director,
Editorial and Sales

Tel.: +49 (0) 2131 7667-41
Fax: +49 (0) 2131 7667-42

Rolf Juffernbruch

Managing Director,
Content Management and Technics

Tel.: +49 (0) 2131 7667-43
Fax: +49 (0) 2131 7667-42
Please use the following email adresses:
* Please note: we do not trade any material or machinery, we just run this plattform!
If you are interested in any offer in the material or machinery exchange, you will
find the contact information in the address box (on the right) next to the offer text.
Please do not send us offers or inquiries for material and machines!
Premium-Partner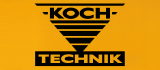 Trade representatives & agencies
If you seek trade representatives or agencies at home and abroad, or would like yourself to offer trade representation, then you will find the optimum area for it here.
5 offers from companies
2 offers from trade representatives

Insert own entries free of charge