Latest News

2018-07-12 - 09:39
Alpla: Dr. Michael Heyde new Head of Recycling Technology
On 2 July Michael Heyde joined the Austrian packaging producer Alpla as head of recycling technology. The 58-year-old specialist in recycling and the circular economy will focus on the expansion of recycling capacities at Alpla. Heyde is a recognised expert in the development of new areas of application...


more
2018-07-11 - 08:23
A. Schulman: Price increases for color masterbatches in EMEA
A. Schulman Inc., an international supplier of highperformance plastic compounds, powders, composites and resins, yesterday announced to its customers that prices for all color masterbatches will be increased by seven percent in Europe, Middle East and Africa. This price increase will be effective...


more
2018-07-09 - 14:52
Mauser: IBC bottle facility in Pennsylvania opened
Mauser USA, LLC announces its latest expansion of intermediate bulk container (IBC) manufacturing capabilities with its new North Wales, PA facility. The North Wales facility will provide on-site supply of IBC bottles to Mauser's reconditioning affiliate, National Container Group (NCG) as well as IBC...


more
2018-07-02 - 14:45
Trinseo: Price Increases for Polycarbonate in Europe
Trinseo, a global materials company and manufacturer of plastics, latex binders and synthetic rubber, and its affiliate companies in Europe announced today price increases for all polycarbonate (PC) grades. Effective July 1, 2018, or as existing contract terms allow, the contract and spot prices for...


more
2018-06-29 - 14:07
Songwon: Global price increases for polymer stabilizers
Songwon Industrial Co., Ltd. announced today that prices for its polymer stabilizers products will be raised by up to 15%. These price increases are a consequence of the rising costs of resources and services, especially raw materials, energy and logistics, says the company. The new prices are...


more
2018-06-28 - 09:27
LyondellBasell: EU Antitrust Clearance for Acquisition of A. Schulman
LyondellBasell recently announced that it has received antitrust clearance from the European Commission for its pending acquisition of A. Schulman, Inc. The European Commission's clearance for the transaction satisfies one of the conditions for the closing of the pending acquisition, which remains...


more
2018-06-27 - 06:04
DSM: Price increases for PA66 compounds
Royal DSM, a global science-based company active in health, nutrition and materials, recently announced price increases for all "Akulon" and "Novamid" PA66 compound products, effective 15 July 2018, or as contracts allow. The price increases are as follows: In Europe, 600,- Euro per mT In North...


more
2018-06-26 - 16:04
Ashland increases prices on composites resins and gelcoats in North America
Ashland is increasing prices on its portfolio of unsaturated polyester resins, epoxy vinyl ester resins and gelcoats by $0.04/lb. Ashland is also implementing a $0.02/lb. price increase for freight. The increases apply to North America and are effective July 09, 2018 or as agreements allow. The price...


more
2018-06-25 - 11:27
Ashland + Velox: New composites distribution agreement for France
Ashland today announced it has appointed Velox as its new main composites distributor for France. The new distribution agreement, which is effective July 1, 2018, includes all Ashland unsaturated polyester resin, gel coat, low-profile additives products and epoxy vinyl ester resins, including "Derakane"....


more

previous 10 news
Please find more information in German.
You wish to have news about your company and your products published here?
Please send your information and press reports to info@plasticker.de or give us a call!
Premium-Partner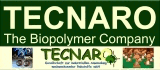 Trade representatives & agencies
If you seek trade representatives or agencies at home and abroad, or would like yourself to offer trade representation, then you will find the optimum area for it here.
2 offers from companies
2 offers from trade representatives

Insert own entries free of charge