Latest News

2018-11-14 - 06:00
IIMC 2019: International IKV conference on injection moulding
April 10 - 11, 2019, Aachen, Germany For the fourth time, the Institute of Plastics Processing (IKV) in Industry and the Skilled Crafts at RWTH Aachen University is extending an invitation to the International Injection Moulding Conference (IIMC). IIMC 2019 will be held in Aachen on 10 – 11 April,...


more
2018-11-09 - 10:25
Lanxess: Price increases for engineering plastics
Specialty chemicals company Lanxess is raising its prices due to the increasing raw material costs with immediate effect for its engineering plastics of the brands Durethan A (polyamide 6.6) and Pocan (polybutylene terephthalate – PBT, blends). For polyamide 6.6 compounds, the adjustment will be...


more
2018-11-02 - 14:36
Trinseo: Price Decrease for Polystyrene in Europe
Trinseo, a global materials company and manufacturer of plastics, latex binders and synthetic rubber, and its affiliate companies in Europe announced today price decrease for all polystyrene (PS) grades. Effective November 1, 2018, or as existing contract terms allow, the contract and spot prices...


more

2018-10-29 - 10:16
Lanxess increases production volume of micronized iron oxide red pigments
Lanxess continues to optimize its global production network for the manufacture of iron oxide pigments. Through targeted "debottlenecking" at the Krefeld-Uerdingen site, the specialty chemicals company has increased the product availability of its Bayferrox and Colortherm micronized red pigments by...


more
2018-09-19 - 15:29
Arlanxeo to increase prices for its EPDM products
Arlanxeo raises its prices for Ethylene propylene diene rubber grades (EPDM) as follows: In Europe, Middle East and Africa effective as of September 18, 2018 up to 100 euro per metric ton. In Latin America effective as of October 1st, 2018 up to 120 US$ per metric ton. In North America effective...


more
2018-09-19 - 12:13
Gurit appoints Michael Muser as new Business Unit Head Aero
Gurit today announced the appointment of Michael Muser as General Manager and Business Unit Head for Aero and member of the Executive Committee, effective January 1, 2019. Michael Muser brings a wealth of aerospace industrial experience in an international business environment to Gurit. He will report...


more
2018-09-18 - 06:01
Oxea: Price increase for Carboxylic Acids in Europe
Oxea will increase list and off-list prices on the following products effective October 1, 2018, or as contracts allow for Europe. Product EuropaEUR/mt 2-Ethylhexanoic Acid+100Isononanoic Acid+50 About Oxea Oxea is a global manufacturer of oxo intermediates and oxo derivatives, such as alcohols,...


more

previous 10 news
Please find more information in German.
You wish to have news about your company and your products published here?
Please send your information and press reports to info@plasticker.de or give us a call!

Premium-Partner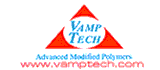 Trade representatives & agencies
If you seek trade representatives or agencies at home and abroad, or would like yourself to offer trade representation, then you will find the optimum area for it here.
2 offers from companies
0 offers from trade representatives

Insert own entries free of charge