Latest News
2018-05-24 - 06:02
Celanese: Price increases for long-fiber thermoplastic products
Celanese Corporation recently announced price increases on its polyamide-based long-fiber thermoplastic compounds (PA66-LFT) and thermoplastic polyurethane long-fiber thermoplastic compounds (TPU-LFT). The price increases below will be effective for orders placed on or after June 1, 2018, or as...


more
2018-05-18 - 13:01
Bilcare Solutions: Price increases for PVC- and PET films
Bilcare Solutions, the films division of the Bilcare Research Group, specialised in manufacturing of rigid plastic films, increases prices for PVC- and PET films as of June 2018. "Driven by the significant and continuous resin price increase over the past months and the considerable increase in energy-...


more
2018-05-03 - 08:19
Trinseo: Price Increases for Polycarbonate in Europe
Trinseo, a global materials company and manufacturer of plastics, latex binders and synthetic rubber, and its affiliate companies in Europe recently announced price increases for all polycarbonate (PC) grades. Effective May 1, 2018, or as existing contract terms allow, the contract and spot prices for...


more

2018-04-12 - 12:42
Kautex Maschinenbau: Open House with 170 visitors from 28 countries
With 170 visitors from 28 countries, Kautex Maschinenbau once again saw an increase in the number of visitors to its Open House event, which took place on March 14 and 15. In keeping with the slogan "Setting benchmarks for high production performance", the manufacturer of extrusion blow molding machines...


more
2018-04-10 - 06:02
IVK Europe: Karin Arz is new Managing Director
Karin Arz will be the new managing director of the Industrieverband Kunststoffbahnen Europe e.V. based in Frankfurt am Main, Germany. The association represents the joint interests of companies producing sheets made of plastic and caoutchouc for a multitude of applications. At the beginning of April...


more
2018-04-10 - 06:00
Corpus Christi Polymers: Acquisition of the PTA/PET complex of M&G in Texas
The Corpus Christi Polymers joint venture is preparing to acquire the PET complex currently under construction in the US state of Texas, previously part of the insolvent Mossi & Ghisolfi group, M&G Chemicals. The JV is owned by the Mexican petrochemical group Alpek, the Thai plastics group Indorama...


more
2018-04-09 - 10:19
Ineos Styrolution: Price decrease for ABS and PS in April
The Gross Market Price level in Europe for Terluran ABS valid as of April 1st, 2018 decreased by -30 €/mt versus March 2018. The Gross Market Price for Polystyrene (GPPS, bulk) valid as of April 1st, 2018 is reduced by -105€/mt vs. March 2018. The surcharge for HIPS is +100€/mt.


more

previous 10 news
Please find more information in German.
You wish to have news about your company and your products published here?
Please send your information and press reports to info@plasticker.de or give us a call!
Premium-Partner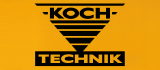 Trade representatives & agencies
If you seek trade representatives or agencies at home and abroad, or would like yourself to offer trade representation, then you will find the optimum area for it here.
1 offers from companies
0 offers from trade representatives

Insert own entries free of charge