Latest News

30.09.2020 - 10:35
Alpla acquires facility of Amcor in India
Alpla Group, a global specialist for packaging solutions and recycling, is acquiring a facility in Western India for the production of preforms for PET bottles from the packaging company Amcor. Alpla Group has taken over a plant for rigid plastics in India from the global packaging specialist Amcor...


mehr
24.09.2020 - 17:24
Total Corbion PLA announces the first world-scale PLA plant in Europe
Total Corbion PLA, a 50/50 joint venture between Total and Corbion, announces its intention to build its second PLA plant with a capacity ramping up to 100,000 tons per annum. This expansion would make Total Corbion PLA the global market leader in PLA, firmly positioned to cater for the rapidly growing...


mehr
18.09.2020 - 13:42
DSM: Price increase for polyamide 6 polymer grades
Royal DSM recently announced a price increase for its "Akulon" and "Novamid" polyamide 6 unfilled polymer grades. DSM is increasing the price for its "Akulon" and "Novamid" polyamide 6 unfilled polymer grades for film, extrusion and unfilled injection molding in Europe, Middle East and Africa and...


mehr
03.09.2020 - 10:38
Ascend completes purchase of Poliblend and Esseti Plast
As part of its global growth strategy, Ascend Performance Materials has completed its acquisition of Italian firms Poliblend and Esseti Plast. With this purchase, Ascend expands its portfolio into other engineered plastics, recycled resins and masterbatches. "Poliblend and Esseti Plast complement...


mehr
26.08.2020 - 09:31
Lanxess increases prices for adipic acid
Specialty chemicals company Lanxess is raising its prices for adipic acid globally with immediate effect. The increase amounts for 80 Euro per metric ton. The reason for the adjustment is the significant rise in raw material costs over the past months. Adipic acid is an important precursor for the...


mehr
16.07.2020 - 14:08
Ascend: Price increase for polyamide 66 and intermediate materials
Ascend Performance Materials announced a price increase for polyamide 66 and intermediate materials. The price increase takes effect immediately and includes the following terms, as contracts allow: Polyamide 66: $130/MT Hexamethylene diamine (HMD): $175/MT Adiponitrile (ADN): $175/MT Acrylonitrile...


mehr
10.07.2020 - 12:17
Labotek: Thomas Ringheim new CEO in Labotek Deutschland
Thomas Ringheim has been appointed as CEO in Labotek Deutschland GmbH, where he will be responsible for further development of the company operations. Thomas Ringheim is considered as a specialist within the plastic world, and comes from the position of Engineering Sales Director at Fleming Dynamics,...


mehr
07.07.2020 - 15:45
Trinseo: Price Increase for Polystyrene and Copolymers in Europe
Trinseo, a global materials company and manufacturer of plastics, latex binders and synthetic rubber, and its affiliate companies in Europe today announced a price increase for all polystyrene (PS), ABS and SAN grades. Effective July 01, 2020, or as existing contract terms allow, the contract and spot...


mehr
07.07.2020 - 09:45
Bischof + Klein: Erik Edelmann is the new CSO
Erik Edelmann is the new CSO (Chief Sales Officer) at the film and packaging specialist Bischof + Klein. Until the end of last year, the 43-year-old chemical engineer was Henkel's head of sales for adhesives in the packaging and consumer goods industry in Southeast Asia. From Bangkok, he is now switching...


mehr
24.06.2020 - 15:01
Ineos Styrolution: Changes in Management
Ineos Styrolution, the global player in styrenics, announces CEO change. Kevin McQuade, who has led the company as Chief Executive Officer since January 1, 2015 has been appointed as Chairman of Ineos Styrolution. Steve Harrington, currently President Global Styrene Monomer and Asia-Pacific for Ineos...


mehr
Please find more information in German.
You wish to have news about your company and your products published here?
Please send your information and press reports to info@plasticker.de or give us a call!
Premium-Partner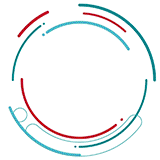 Trade representatives & agencies
If you seek trade representatives or agencies at home and abroad, or would like yourself to offer trade representation, then you will find the optimum area for it here.
3 offers from companies
1 offers from trade representatives

Insert own entries free of charge