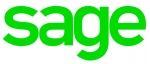 Sage bäurer GmbH
Josefstraße 10
78166 Donaueschingen
| | |
| --- | --- |
| | Germany |
Contact Persons
•

Vertrieb NORD

Mr. Lukas Schwer (lukas.schwer@sage.de)

Phone: +49 (0) 771 89652-0
Fax: +49 (0) 771 89652-4200
•

Mtgl. der Geschäftsleitung

Mr. Axel Schmied (axel.schmied@sage.de)

Phone: +49 (0) 771 89652-0
Fax: +49 (0) 771 89652-4200
Services: Consulting, IT-Services, Software, Training courses, Seminars
Services in Detail (no description in english available):
Sage WINCARAT 7 ist eine der führenden Branchenlösungen für die Kunststoffverarbeitung, Druckguss, Stanz- und Zerspanungstechnik, die alle wichtigen Prozesse der Werkzeug- und Prozessfertiger steuert. Sage WINCARAT 7 bietet als offenes System das ganze Spektrum des Datenmanagements im Unternehmen. Von der Materialwirtschaft bis zur Produktion, vom Werkzeugbau bis zum Spritzguss. Die Materialdisposition und –bereitstellung ist sehr stark auf die Belange der Zuliefer-Industrie abgestimmt. Die Anforderungen an den Datenaustausch per EDI sind ebenso realisiert wie die innerbetriebliche Logistik per Barcode und Scanner.
Pictures of the company and its products (click on the thumbnail to open full size)
| | | | | |
| --- | --- | --- | --- | --- |
| Pic 1 | Pic 2 | Pic 3 | Pic 4 | Pic 5 |
Company Profile (no englisch profile available):

Der Sage Geschäftsbereich Mittelstand ist eine hundertprozentige Tochtergesellschaft von Sage Software und Teil der Sage-Gruppe, die mit 5,8 Millionen Kunden und rund 14.500 Mitarbeitern weltweit der drittgrößte Anbieter von betriebswirtschaftlicher Software und Services ist. Das Produktportfolio von Sage beinhaltet ERP-Produkte für Unternehmen im mittleren bis gehobenen Mittelstand, die gerne auch international aufgestellt sein können.

Die ERP-Produkte bieten Branchen im Bereich Handel, diskrete Fertigung, und der Kunststoff verarbeitenden Industrie eine Gesamtlösung durch direkte Betreuung, oder einen Partner. Mit der BOA-Plattform setzt Sage bäurer darüber hinaus technisch auf eine durchgängige Unterstützung und Integration von Open-Source-Technologien.

Im stark international geprägten Umfeld, gibt es mit der ERP-Lösung Sage ERP X3 globale Unterstützung in 35 Ländern. Hier stellen Partnerunternehmen oder eigene Gesellschaften lokalen Support sicher. Sage bäurer betreut den deutschen Markt und kümmert sich um Unterstützung für die Ländergesellschaften.