Plasticker-News
| | |
| --- | --- |
| Published: 2018-02-22 um 10:33 Uhr | Options: |
Holland Colours: Coenraad Vinke new CEO
Holland Colours recently announced that Coenraad Vinke (54) has been nominated as the new CEO for th company, producer of color concentrates for the polymer industry. He will join the company on the 1st of May. He will succeed Rob Harmsen, who has been in charge since January 2012. Coen Vinke will be officially appointed by the Shareholders Meeting.

Vinke is currently based at Siegwerk in the USA as Vice President, Head of Flexible Packaging USA/Canada. Before that he held several management positions at Siegwerk, a German multinational producer for industrial inks. During his career he gained international experience in various countries while working for Sicpa, Fenner Dunlop and AkzoNobel.

About Holland Colours
Holland Colours develops, produces and commercializes solid and liquid colorants, masterbatches and additives for coloring rigid and flexible PVC for the building and construction industry, as well as PET and polyolefins for the packaging industry. Next to serving these global markets, the company offers color concentrates for coatings, elastomers and adhesives and other applications.

Holland Colours is a Dutch company listed on the Euronext Amsterdam Stock Exchange. With operations in the Americas, Europe and Asia, Holland Colours provides personal local service on a global scale.
More information: www.hollandcolours.com
Holland Colours N.V., Apeldoorn, Netherlands
Premium-Partner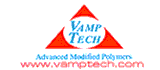 Trade representatives & agencies
If you seek trade representatives or agencies at home and abroad, or would like yourself to offer trade representation, then you will find the optimum area for it here.
1 offers from companies
2 offers from trade representatives

Insert own entries free of charge