Calendar of Events
Please choose a month, a week or a day to list events. Use the arrows to switch to previous or next month and year.
We like to add your events free of cost to our event calendar.
Please find more information here.

You will receive a "plasticker discount" on events marked with a golden star. Click on the event for details.
3 events am 05.03.2019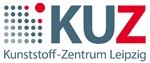 Seminar from 2019-03-04 to 2019-03-08 (5 days)
Leipzig, Germany
KUZ - Kunststoff-Zentrum in Leipzig gGmbH
Conference from 2019-03-05 to 2019-03-07 (3 days)
Duesseldorf, Germany
AMI - Applied Market Information Ltd.