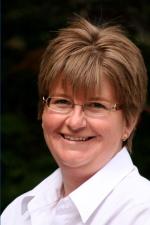 Karen Drinkwater, President of the BPF - (Photo: BPF).

At the British Plastics Federation's (BPF) second virtual annual general meeting, Karen Drinkwater, a founding director of JSC Rotational Limited, was elected as the trade association's president on 19 May 2021.

Due to the ongoing pandemic, the BPF's AGM could not be held in person for the second time in its history, with the official voting and handover taking place online. Karen Drinkwater succeeds Martin Althorpe, Technical Director at Epwin Fenestration Division, who has held the role since 2019.

Karen established JSC Rotational with her husband in 2004 and the company joined the BPF in 2006. Between 2011 and 2015, she was chairperson of the BPF's Rotational Moulders Group. She provided key advice when the BPF ran the highly successful international ARMO conference in Nottingham in 2015, which showcased the latest rotational moulding designs and saw the winners of the BPF-run ARMO student design competition announced. Since then Karen has played an active role within the BPF's council, having been elected vice-president last year. Karen is now the first female president of the BPF.

About the British Plastics Federation
Established in 1933, the BPF is the most powerful voice in the UK plastics industry, with over 500 members from across the plastics industry supply chain, including polymer producers and suppliers, additives suppliers, recyclers, service providers, end users, plastics processors and equipment suppliers, representing over 80% of the industry by turnover.
More information: www.bpf.co.uk