Plasticker-News
| | |
| --- | --- |
| Published: 2017-11-13 um 14:55 Uhr | Options: |
Huhtamaki invests in a new manufacturing facility in Hämeenlinna, Finland
Huhtamaki is investing approximately Euro 11 million to have a new manufacturing facility built in Hämeenlinna, Finland. Manufacturing operations will be transferred from the current facility that has been built in the 60's to a new, modern facility. Construction work is planned to begin during spring 2018 and the new facility is expected to begin operations in spring 2019. The majority of the investment takes place during 2018.

As part of the investment the Hämeenlinna unit's machine base will also be partially renewed and automation will be increased. Competitiveness will also be improved by designing the new facility according to Lean manufacturing principles and improving the flow of goods and minimizing unnecessary traffic within production. The modernization of the manufacturing facility will also improve workplace safety and ergonomics.

"Hämeenlinna is a good location for our manufacturing unit. We have skilled and experienced employees here and we source our main raw material from nearby. With the new facility we can serve our customers in the Nordic and Baltic countries even better", says General Manager Katila.

About Huhtamaki
Huhtamaki is a global specialist in packaging for food and drink. The company is running a network of 78 manufacturing units and additional 24 sales only offices in altogether 34 countries. Approximately 17,600 employees develop and make packaging. In 2016 th company's net sales totaled EUR 2.9 billion. The Group has its head office in Espoo, Finland, and the parent company Huhtamäki Oyj is listed on Nasdaq Helsinki Ltd.
More information: www.huhtamaki.com
Huhtamaki Oyj, Espoo, Finland
Premium-Partner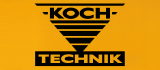 Trade representatives & agencies
If you seek trade representatives or agencies at home and abroad, or would like yourself to offer trade representation, then you will find the optimum area for it here.
2 offers from companies
2 offers from trade representatives

Insert own entries free of charge